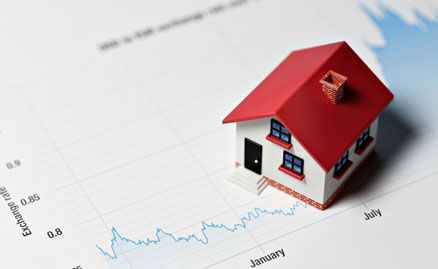 "Will The Market Ever Slow Down?"
4th May 2020
Nope.
Here's the deal guys there are a few factors that impact the market but first let's define the market. In general terms you could look at the market as the overall national real estate and housing trends do you have a couple of unshakable factors like simple economics with supply and demand. With less supply there is more demand.
There have been a number of researchers or at the very least, big players in the real estate game, who have said we have an "affordable housing crisis"
I can't agree with this more. Typically when you see a forest cleared and new homes being built whether a production builder or a custom homebuilder they are going to be starting in the 300s. If you know anything about pricing of new builds you can easily tack on an additional $50-$100,000 of base price to get the home to where you actually want it. Don't even get me started on the model home. (Side note, did you know that you could actually purchase the model home and let the builder lease it from you for a decent price? If you have a lot of time on your hands you can make a purchase early of a model home and let them use it until they sell off their last lot and move in after.)
For the builders it's just business. If you had land and could either build 15 homes and sell them for $200,000 and make $50,000 on each home or sell 15 homes at $500,000 and make $150,000 on each home, which one would you do?
Your answer is typically the same as most builders. Now, I'm not saying this happens every time especially not in certain parts of the country. However, we have way more people who need homes sold at $250,000 or less then we have builders who are pumping them out. Plus, this gap is growing wider and wider. Because of this you see a competitiveness in this market which can tend to drive prices upwards.
I believe, because of this trend, it will negatively impact both markets, affordable and homes around a half a million. We are making a ton of homes valueD at half a million but we are not "making" people who can afford those homes as fast.
Though some of my research is anecdotal I have noticed that there is some serious difficulty in selling properties, resale, that are in this half $1 million range.
These figures are also correlated with the pace of income growth which has not matched living expenses but more specifically mortgages.
The other factor that makes the real estate market trend increasingly fast-paced is technology in general.
We are faced with a new decade of homebuying which has a number of impactful players from national wholesalers to information databases such as redfin, Zillow and realtor.com.
Translation, information is getting out to the public much faster than I used to. Whether we are experiencing a lack of supply we will still have a speedy exchange of information which will result in homes that are desirable, priced well and market as well to sell in less than a day. That is just the new normal.
We make sure to stress this fact with our buyers because missing a home that you desire can be heartbreaking. If you're not prepared, in every aspect, to purchase the home you desire then you probably won't get it.
How do you get prepared? Do you know exactly what you're looking for do you know exactly how much you're willing to pay for it, you are qualified and armed with a prequalification from a responsive lender and you were the first ones to see, tour and make an offer on the property of your dreams?
No, you can't just rely on the speed of your own actions but also all parties involved. Your realtor must be able to identify properties and seek them out in an instant. Your realtor must inspect and show the property before anyone else and get documentation and offer submission in immediately.
It's the new normal and it's the nature of the beast. So all I can ask is, how bad you want it?