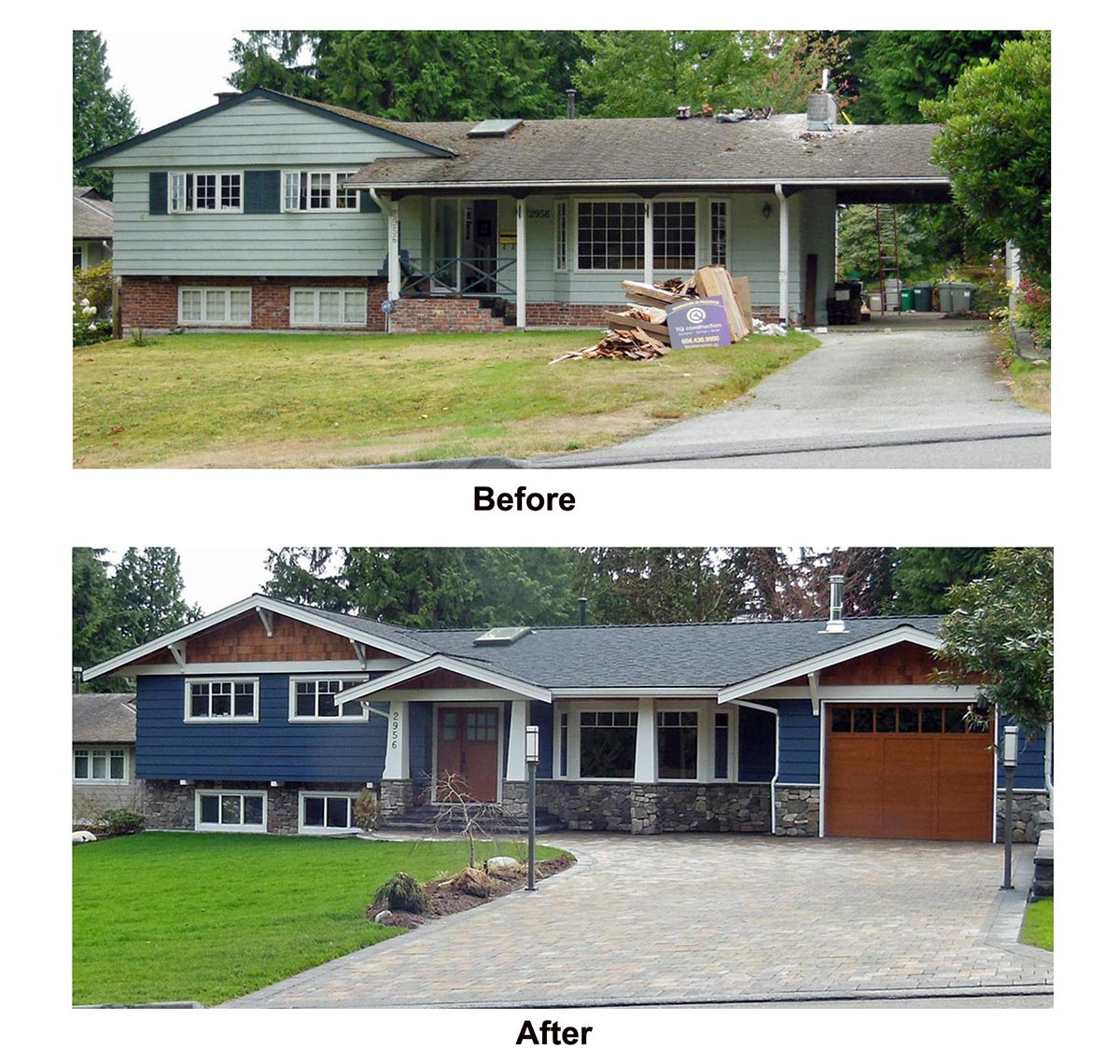 The Tri level LIVES
13th November 2020
I have talked about the affordable housing crisis in blogs past so this is somewhat of a spin off topic.
I was born and raised in a trilevel and like every other kid I thought nothing of it, it was home. The house was built in the 60s and as an adult I would describe it as "having good bones." Plus, it was right across the street from our neighborhood pool, a gigantic perk for a young family.
Some realtors will tell you that they just don't make things like they used to. When it comes to real estate often times they are correct.
While building code requirements have changed over time to make homes safer they have also learned how to build homes more efficiently. Some would crudely define efficient as cheap or fast.
Let me make a point here, I'm not saying to all of my folks who own brand new or newer homes own a cheaply or poorly made property. Builders these days would argue the opposite. What I can say is the speed in which homes are built and the types of materials used is quite different 60 years ago that it is today.
Six in one hand half a dozen in the other.
So back in the "good old days" homes were what they called stick built. Basically bricks, boards and beams for everything. Composite wood, ply boards and similar materials just didn't exist yet. An easy way to see the difference is when you go in an attic and you look up. Newer homes have plywood and older homes will usually have four or six inch boards.
So let's talk about trilevel's. The common way most buyers would describe these homes is that they are "too broken up." So many buyers these days are looking for an open concept, a topic which I touched on in a previous.
The challenge is, typically when you walk into these homes your main level is split between living room, hallway, kitchen and dining room. Downstairs you typically have a den and upstairs you would normally have bedrooms.
Now I will disclose that I recently purchased a trilevel and did a large renovation which completely overhauled the layout. It is because of this successful renovation that I'm writing this blog.
Number one, tri-levels are available, they are typically built very soundly and because of their lack of desirability they are sold for a fair price.
If you cannot find something in your price range that you were happy with consider taking a second look at tri-levels or quads. With the right kind of modifications and removal of some walls you may find these homes can totally suit your needs.
Our renovation was pretty simple, we got rid of everything on the main level. What was four separate rooms became one giant open concept with dining, living and kitchen all on one floor. We were able to extend the borders of the kitchen and build out a large island into the living and dining space. (Want to see? Give me a buzz)
The best part about this renovation is that we still have a separate den. We did decide to get rid of the small staircase leading downstairs and blow out a wall to increase the continuity and space between upstairs and down. It is separated with double doors so it can be closed off in case kids get loud or someone is watching a movie late night.
OK, I know what you were thinking. You might be able to buy a house but you probably do not have a big chunk of change sitting around to blow out walls, refinish floors, build a staircase and totally renovate a new kitchen. I get that, most people don't. But what I can tell you is this if you were looking in the 400s and you can't find the right home. It actually might be for sale at 300 and needs $50,000 of work. You might be able to get a 203K loan or some similar loan product which can give you additional funds on top of the purchase price to be used for construction.
I believe as time goes on while we will continue see a challenge with real estate inventory and we will see an increase in purchases with 203K loans or construction loans. The buyer will have to get more creative when looking for their ideal property and they might have to use their imagination when walking into a home that doesn't quite suit their needs.
If you're having trouble envisioning the renovations we can help and so can our contractors. Just ask.
(Photo isn't our project, but it is a great example of one transformation)