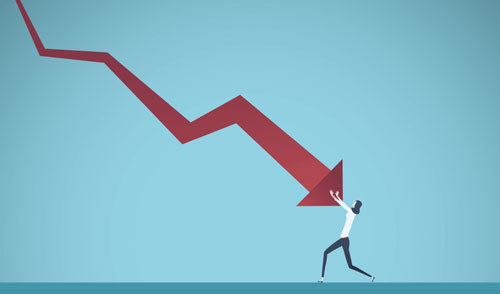 Are we headed for a recession?
27th April 2020
Yes. Unequivocally yes. The catch is, when and how drastic? Markets eb and flow there's no objection to that fact. We have been on a ten-year climb and typically these waves move in seven to ten years cycles.
The inevitable recession may come in the form of a flattening of growth and property values. I will mention this in the beginning of this blog that this is that all of this is speculative. My guess is just as good as yours though mine is back on anecdotal experience and market research.
What does this mean to the average buyer and seller? Not much really. If you need to buy a home or sell a home and the market is down you probably won't change your mind. When the market crashed and people were underwater they did not want to sell their home for a loss but still many did because it was the only option they had. If you need to buy a home or sell a home in the market is up you also will probably not change your mind. Real estate is all about motivation. If you have a lot then you will move. If you don't have any he will stay put no matter what the conditions of the market.
I am under the impression that the interest rates cannot get any lower before they are dangerously leading us towards inflation (though it does seem that with pressure from this administration we may actually drop them again). But the real issue is that markets (cost of living ) are trending upwards and they are outpacing our income.
Now rest assured you don't have to overpay to purchase something these days and nor are you guaranteed a great sale price if you sell these days. But the overall trends are as follows. Prices are up and it's a sellers market. (Sidenote, I will write a specific blog about this in particular but I figured it would be smart to mention here. The market has gotten even more price sensitive. This means that even in a sellers market if you overprice your home I can get shopworn quickly and result in selling for less than it would if it was priced competitively)